pay_the_piper
Well, okay, I'm behind on my World Cup raving. But I got busy so XD.
Anyway, aside from the exciting times called: WORLD CUP, I've been working and also I've dating someone XD. That right there takes up most of my time. I know, insane.
Starting with the 18th:
Germany 0:1 Serbia
USA 2:2 Slovenia
England 0:0 Algeria
19th:
Ghana 1:1 Australia
Netherlands 1:0 Japan
Cameroon 1:2 Denmark
20th:
Slovakia 0:2 Paraguay
Italy 1:1 New Zealand
Brazil 3:1 Côte d'Ivoire
21st:
Portugal 7:0 N. Korea
Chile 1:0 Switzerland
Spain 2:0 Honduras
22nd:
Mexico 0:1 Uruguay
France 1:2 South Africa
Nigeria 2:2 S. Korea
Greece 0:2 Argentina
23rd:
Slovenia 0:1 England
USA 1:0 Algeria
Ghana 0:1 Germany
Australia 2:1 Serbia
Today: 24th
Denmark 1:3 Japan
Cameroon 1:2 Netherlands
Slovakia 3:2 Italy
Paraguay 0:0 New Zealand
USA is top of Group C, so we play Ghana on Saturday at 1:30.
Anyway: Pictures say it best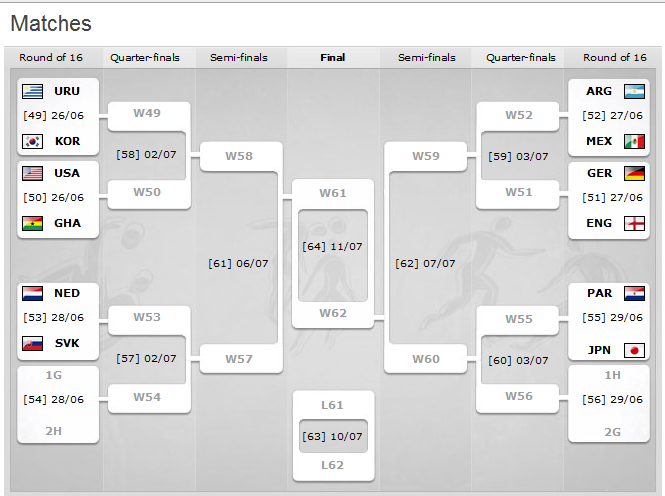 Also, check out my naaaaails
and